WIMA Side Window Tamiya Mercedes SK Quarter Open 1/14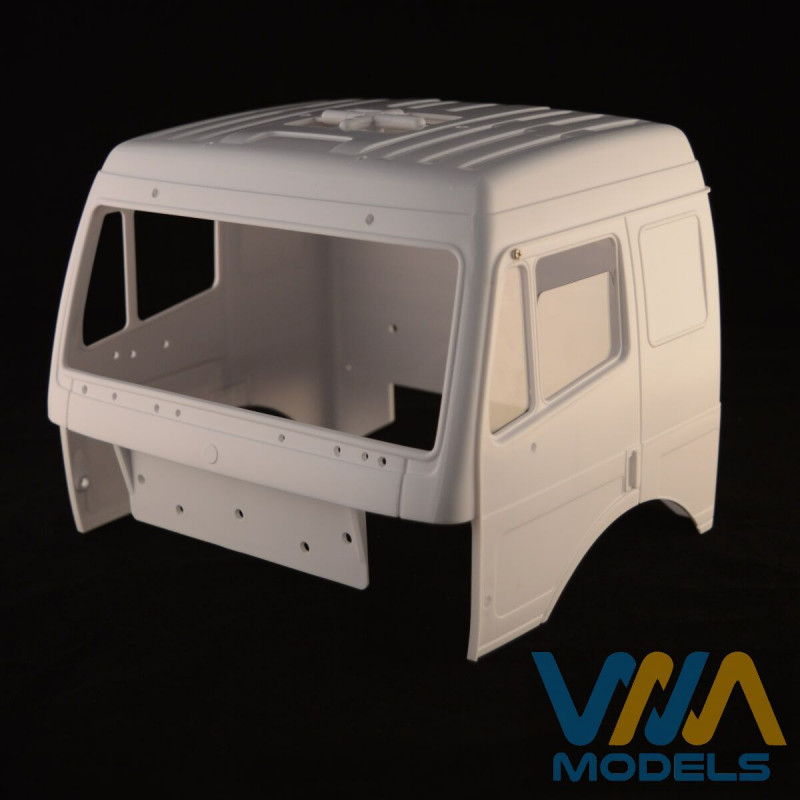 Quarter Open Side Window for Tamiya Mercedes SK
In the original Tamiya truck kits there are only closed windows.

But real trucks don't only drive with closed windows. Like almost any car they can open their windows as well.
Realistic electric windows are perhaps an bit overdone, but with these side windows from WIMA Models,
you can change the look of your truck by just replacing the window.
These kit contains the clear window for the Tamiya Mercedes SK in the open position.
Mounting is exactly the same as the original windows from tamiya but your driver gets some clean air with these windows.
Packaging content: 1pc
This gives you the option to choose which window you want in your truck, you'll need two pcs for an complete truck.
You can use the windows left or right these are the same windows.
*For scratch protection in transport and handling the protection foil will be on the part when you receive the item.
This foil is easy to remove so you have an nice and clear window for your truck.
Place your own photo's so other customers can have an look at your project
Upload them here
Found an lower price?
Ask us if we can match the price within the Netherlands.

We are making everything possible to provide you the best products on the lowest prices possible. Due to the higher number of products in our store we think that is possible some of the prices on our products to not be accurate.

If you find one of our products with lower price than ours, please use this form. We will compare the prices and will send you an offer!

Rulebook:
1. Only regular prices at other local stores in the Netherlands do apply.
2. Shipping costs from the other store are added to the total price of the product.
3. Promotion and sales items do not apply to this.
4. Prices must be visible for all visitors of the store.
5. The product needs to be in stock at the other store and this must be listed at their page.
6. The price warranty is not backwards available.
7. False prices do not apply to this rule.
8. Products needs to be identical.
Please fill in the form below:
*
Required fields